VIP Days
Over the last 12 years, Robert has coached and mentored over 50,000 business owners, and helped them create profitable businesses they love.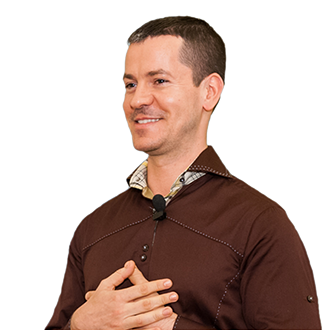 Over the last 12 years, Robert has coached and mentored over 50,000 business owners, and helped them create profitable businesses they love. He has helped his clients increase their revenues from thousands of dollars to MULTIPLE 6-Figures.  His programs and seminars teach entrepreneurs, in an understandable way, how to launch new brands, monetize their messages, create lucrative programs and trainings, host profitable seminars and events, position themselves as leaders in their industries and more.
Robert has hosted sold out events in NYC as well as internationally via Livestream.  He makes learning to market your business easier, quicker and in a way that lets your unique gifts and voice shine through.
Entrepreneurs choose to work with Robert because his systems work, he cares about their success, and he is knows as a thought leader in his industry.  His clients are a name, not a number, and all feel like they are part of his family.  When you work with Robert, you're not only taught how to find clients and earn more money, you're given the support and accountability and love you deserve!
If you're interested in working with Robert ongoing—individually or as part of a small, elite group— call us below for an initial consultation.
Initial Consultation
If you are like most business owners, you want to do the work you love, help others and make money so that you have FREEDOM. Often times, though, you may feel challenged, not sure what to do next, or how to find new contacts, and get people to say "yes" to working with you. Also, you may be a bit isolated, trying to do this all on your own…you're overwhelmed and still struggling. Two of the biggest factors for the success of business owners are – Support and Accountability. The opportunity to have an objective and knowledgeable coach to guide you to be successful and stay on track.
I'd like to invite you to an Introductory Business Breakthrough Session to discuss your top business goals, and what you'd like to accomplish. Additionally, you'll have a chance to get clear on what is in your way, and how to quickly generate more money NOW.
This session, conducted by phone, is a great way for you to learn how I work with clients. There is no obligation, and I welcome you to consider that this conversation may be a turning point in your business and your life.
In a hurry?
Call me now to schedule your session: 212-541-8794
I have increased my revenue 30 percent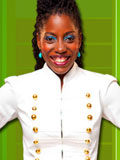 "Working with Robert, helped me to prioritize and focus. He helped me to assess my worth and move pass blocks surrounding being paid more. In fact, I have doubled my coaching rates, and people are consistently signing up! Today my business is way more profitable, and many more income streams. Thanks To Robert I got my article published! It really makes a huge difference when you work with Robert, no need to struggle when you can get someone who can help you grow your clientele, and be profitable!"
I have a 100% closing-the-deal rate thanks to Robert's tools!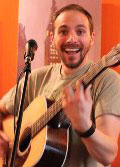 "In just a few weeks within starting Robert's program, I have an entirely new outlook on how to attract clients and market myself. Just one week after my first call with him, I got invited to be a guest speaker on a popular radio show. I started signing up consistent clients RIGHT away, and learned how to close the deal. In fact, I have doubled my coaching rates. And even my newsletters improved, with an over 45% open rate!. I learned how to have fun building a business using his simple tools and I now have international clients. My fears are no longer holding me back, and referral partners are knocking on my door. I was also to secure a workshop with one of the largest construction companies in New England. I am grateful for the support Robert provides to help me do this."