Receive your FREE Audio Class & Workbook:
"Simple Steps To Quickly Build Your Income &
Consistently Attract Clients You Love!"
It's all part of your FREE coaching starter packet.
This downloadable packet will show you how to start building your business and book clients now.
Here's what you'll learn:
How to earn more money in less time and take the mystery out of "marketing" so you understand what to do and when to find clients
The best places to quickly find paying clients who are excited about your work and want to invest in your services
Exactly what tools and strategies you'll need to implement to create a profitable business both short and long-term
How to stop letting fears and doubts hold you back so you take action with confidence and ease
Easy ways to understand exactly what your ideal clients are looking for and are willing to pay you for
Why having a great lifestyle is something you DESERVE, and how you can get yourself back into "money attraction" alignment with your biz
BONUS: detailed downloadable checklists and workbook included in this free online training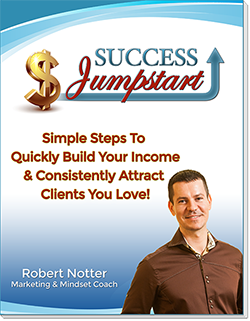 Get Your
FREE Audio Class & Workbook
With Understandable Tips to Quickly Increase Your Income!
Your Next Step:
Ready to learn how to quickly grow your income, find clients you love, and have the confidence to make it happen? Contact Robert today and schedule a private conversation to learn EXACTLY what you can do to grow a 6-figure business.
Schedule Your Session Now:
Email: robert@bookclientsnow.com
Phone: (212) 541-8794
And have fun, this is your business, appreciate it!