Coaching & Mentoring
Book More Clients & Grow Your Business Now
It's time to start getting the support you need to find clients, increase your revenue, build your business AND stop getting in your own way!
Think how great it will be to finally stop worrying about your future and the success of your business. With the Robert Notter Business Coaching tools, clients will come to you!
Here is what you'll get from coaching:
Marketing techniques to increase your revenue by

at least 50%

, guaranteed.
Step-by-step guidance to learn to

stop getting in your own way.

Strategies to create a consistent and long-term

stream of new clients.

Tools to make

marketing easy to understand

and implement.
Freedom to

stop worrying

and start finding clients.
INTEGRATIVE NUTRITION ALUMNI AND STUDENTS:
Please click here to learn about special coaching programs and free options just for you.
Does this really work? Yes!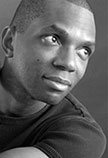 "Before business coaching, I had no idea how to go about growing my business. I needed to put myself out there more, and build relationships to get clients. Robert helped me develop all of the marketing tools I needed to build a solid foundation for my new business. After working with him, I feel more self-assured, more self-confident, and more assertive than I ever did before. Now I have many more clients, I don't worry about money, and I have a lifestly I love. "
Joe Okonkwo
President
Zoot Creative
We've designed the program in easy-to-follow steps that build a solid foundation to grow your business. You can continue to expect your profits to increase and to market yourself successfully.
Step 1:
We start by clarifying your mission and the goals you have for your business. We identify your ideal clients and your vision for success. We'll also investigate any fears you have that may be holding you back, or any areas where you'd like to build your confidence to move forward successfully.
Step 2:
We'll review your marketing plan (or lack there of) and analyze what is or isn't working. You will learn, step-by-step, which marketing strategies build your revenue. We create an easy-to-understand marketing plan that inspires and energizes you to express yourself in your work. You'll learn tools for: networking, public speaking, writing and promotion, publicity, internet marketing, and referral building, among others.
Additionally, you'll learn lasting techniques on how to keep building your confidence, and accept your value and the value of your services.
Step 3:
This is where it all happens! You'll initiate your marketing plan and take action. You'll learn effective follow up, long term planning, keep-in-touch strategies, and how to refine your plan based on results. You'll keep building the confidence to promote your business, and have all the support you need to move forward to consistently book new clients.
3 Ways To Learn To Book More Clients Now:
It's time to buld your business in new ways and find more clients than you had originally dreamed possible. Here are three options to get you started today.

Personal Coaching – learn more about how to receive individualized support to book clients now and build your confidence.

VIP Days – learn to grow your business with a group of like minded people and build a community of support.

Initial Breakthrough Session – request an initial session to discuss your business goals and how you can start earning more money today.
Still deciding about your first step?
Take a moment now to sign up for your FREE Audio Class on how to Fill Your Biz With Ideal Clients.
In this class, you'll learn the foundations of finding ideal clients, who are ready, willing and able to pay to work with you. Simply enter your information below to have immediate access:

Ready To Fill Your Business With Paying Clients?